MADRID WINE
The wine produced in the region of Madrid is nurtured by the shores of the rivers Albeche, Guadarrama, and Tajo. The most common here varieties are Tempranillo, Garnacha, Merlot, Syrah, and Cabernet Sauvignon (regarding red wine), and regarding white wine: Moscatel, Malvar, Albillo, and Viura.
As for the history of Madrid wine, it started not that long ago. Despite that the first mentioning of winemaking in this region dates back to the XIII century, it has started really developing only since 1984. This is when local wines obtained official status, and in 1990, they achieved the much-desired Denominacion de Origen. Such a title guarantees the quality of wine and confirms its prestige.
Currently, the region of Madrid counts with more than 50 vineyards and 110 wine brands. The local produce is sold not only in Spain but also is exported to the USA, Germany, and China.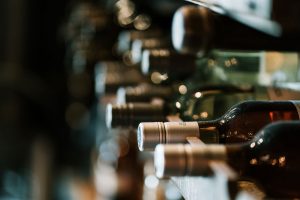 If you are in Madrid and want to try real local wine so here are some recommendations.
4 Monos Tinto. Young and fresh wine, the average price per bottle is 15 euros.

Félix Martínez. More matured and oaky. Price per bottle – 15 euros.

Licinia. One of the first Madrid wines, which is famous for its saturation. Price – around 20 euros.

El Regajal. The red wine for those who look for some unexpected sensations. The average price is 15 euros.

Marino Blanco. White wine that never ceases to surprise with how harmonious it is. Price per bottle is around 14 euros.
Naturally, the best way to enjoy Madrid wines is to attend a tasting at one of the local vineyards, for instance, Vinos Jeroním, Orusco, or San Martín de Valdeiglesias.